FREE Shipping to the UK and US! 
What's included in your starter kit?
You'll receive a starter kit with two sensor devices. The kit is really easy to install, complete with step by step instructions from arbnco and connects via any WiFi or Hotspot.
Your sensor devices are ready to plug in and play
Access to the dedicated web platform will be ready for you to register and sign in
Set up your alerts and reports easily and you're good to go
You're now ready to start recording survey responses within the platform
Order your starter kit today
Starter Kit
Free shipping for customers based in the UK and US
2 devices measuring: Temperature, Humidity, VOC (total, ppb), CO2 level (ppm) and Particulate Matter

Max coverage – spaces up to 25,000 sq.ft./ 300 people/ 2 floors

Free shipping for customers based in the UK and US (for customers outwith these regions shipping cost will be added in the final price)
Does your space require more than a starter kit? Book an appointment with an expert today to discover more.
Learn more about Arc integration
Download installation guide

Visit arbnwell.com/arc-kits and order an arbn well for arc kit

Deploy sensors in your building and connect to Wi-Fi

Start accessing your data and reports
You will receive an email with your arbn well account details.
Log in and connect to a project on your Arc account.
If you do not have an Arc account or no project exists on your account, you will need to create one first at arcskoru.com.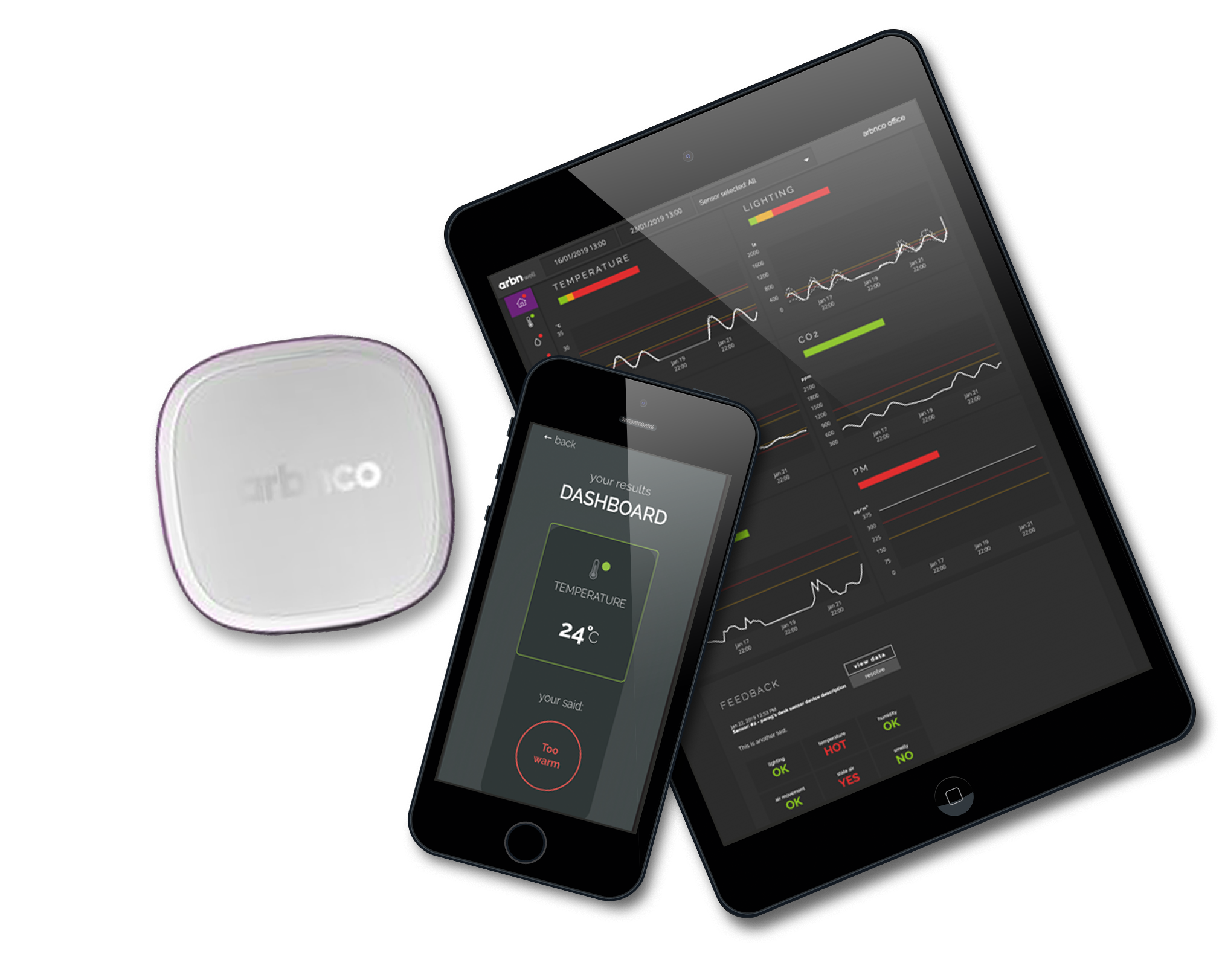 Head Office
Inovo – Ground Floor Suite F
121 George Street
Glasgow G1 1RD
USA Office
774 Starkweather St, Plymouth, MI, 48170
Tel: (313) 326-3006