Welcome to the arbn well 2020 upgrade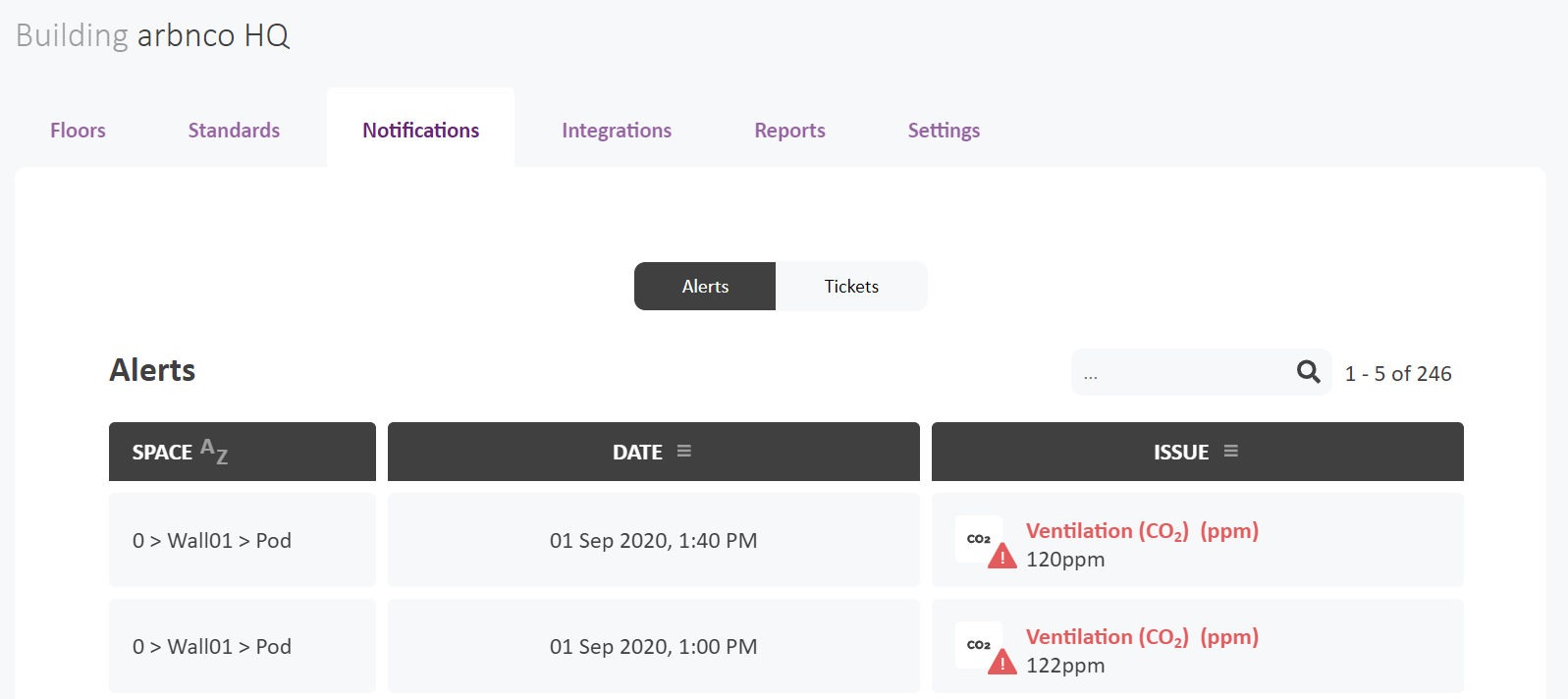 Information Hierarchy, Multi-level Access
The deeper you go, the more you see. Navigate from portfolio to campus to building to floor and watch your data unfurl in a logical hierarchy of information. And there's more functionality coming to each level in 2020-2021.
See as much information as you like, from high-level summary data to in-depth      visualisations and graphs. Teams can be organised at different levels on the platform, from site managers to global portfolio managers, allowing multiple stakeholders in an organisation to use the arbn well platform simultaneously.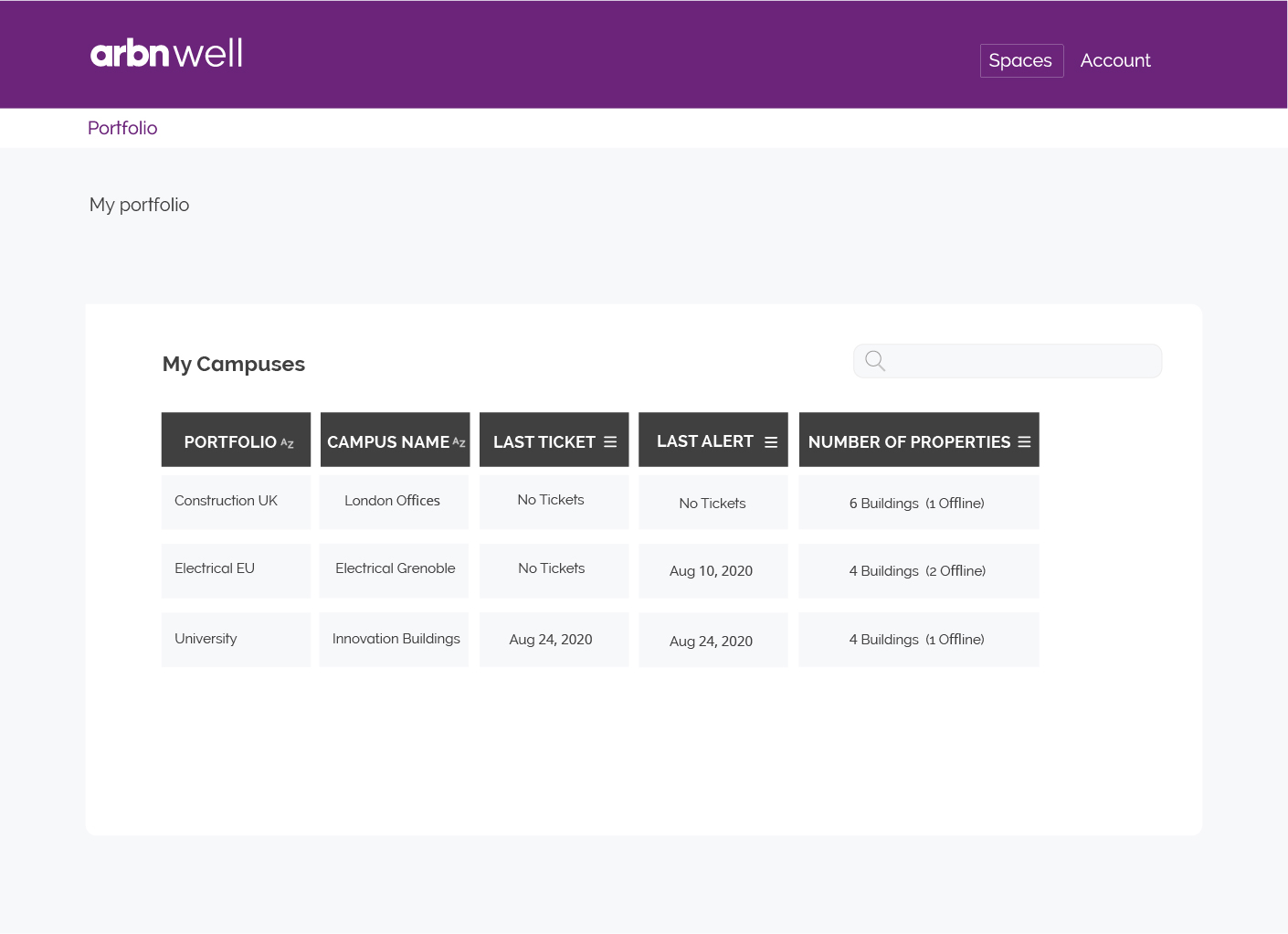 Rich Interactive Floorplans
Floor plans with more details to contextualize data and realistic heatmaps. Pan, zoom, and select sensors. 
See your data change through space and time with the new interactive floorplans. See how a space interacts with another and find trouble areas more efficiently than ever.
User Interaction with Apps and Kiosks
All-new apps for iOS and Android to provide feedback. New screen designs for tablets.
Native apps for iOS and Android, plus a web app for desktops. Apps now provide the added benefits of "free controls", i.e., short-term recommendations to occupants to take charge of their comfort and wellbeing. Yes, we said it, free! These quick fixes will enhance occupants' wellbeing, comfort, and productivity without increasing their impact on a building's operational energy or carbon use!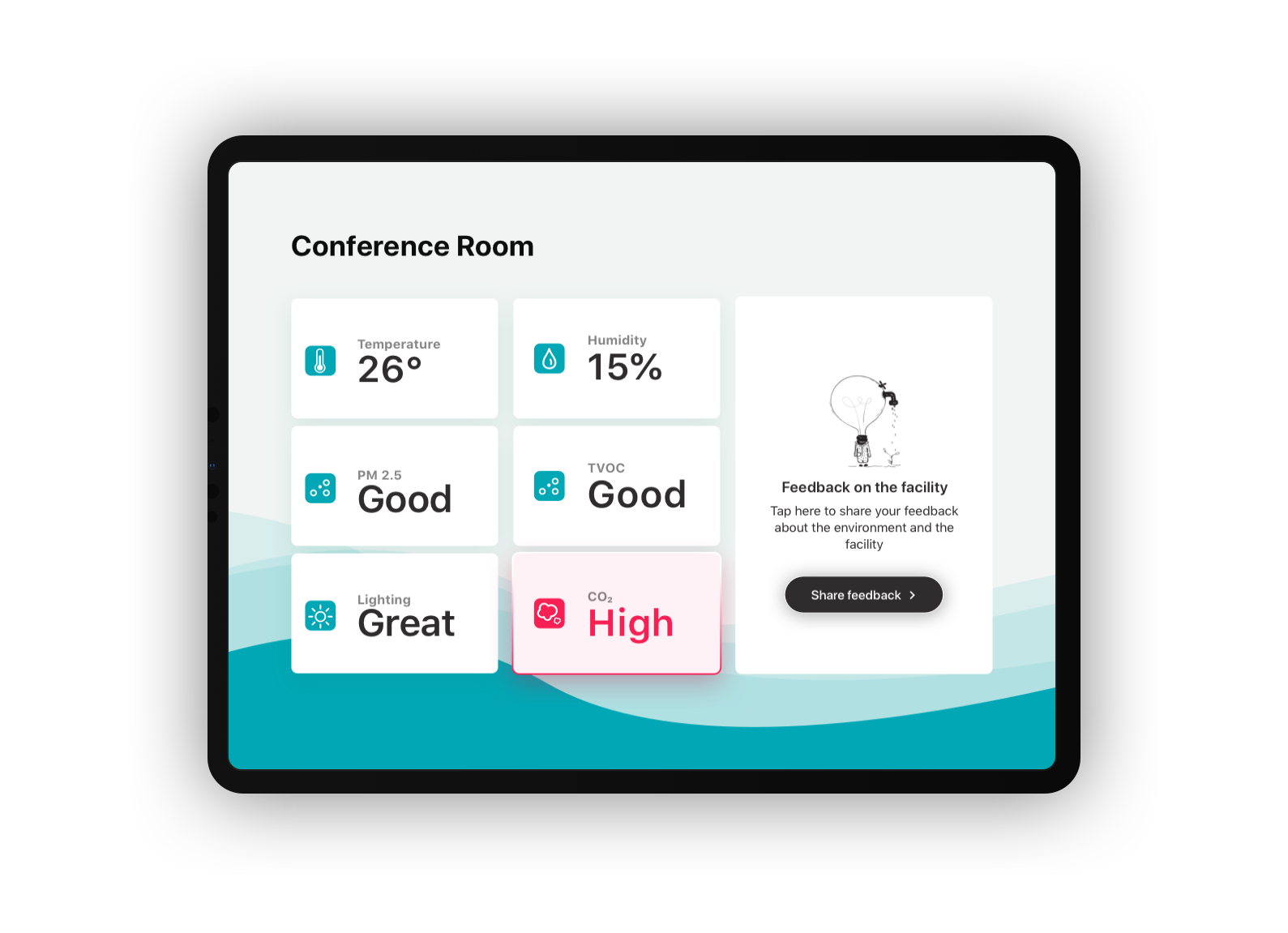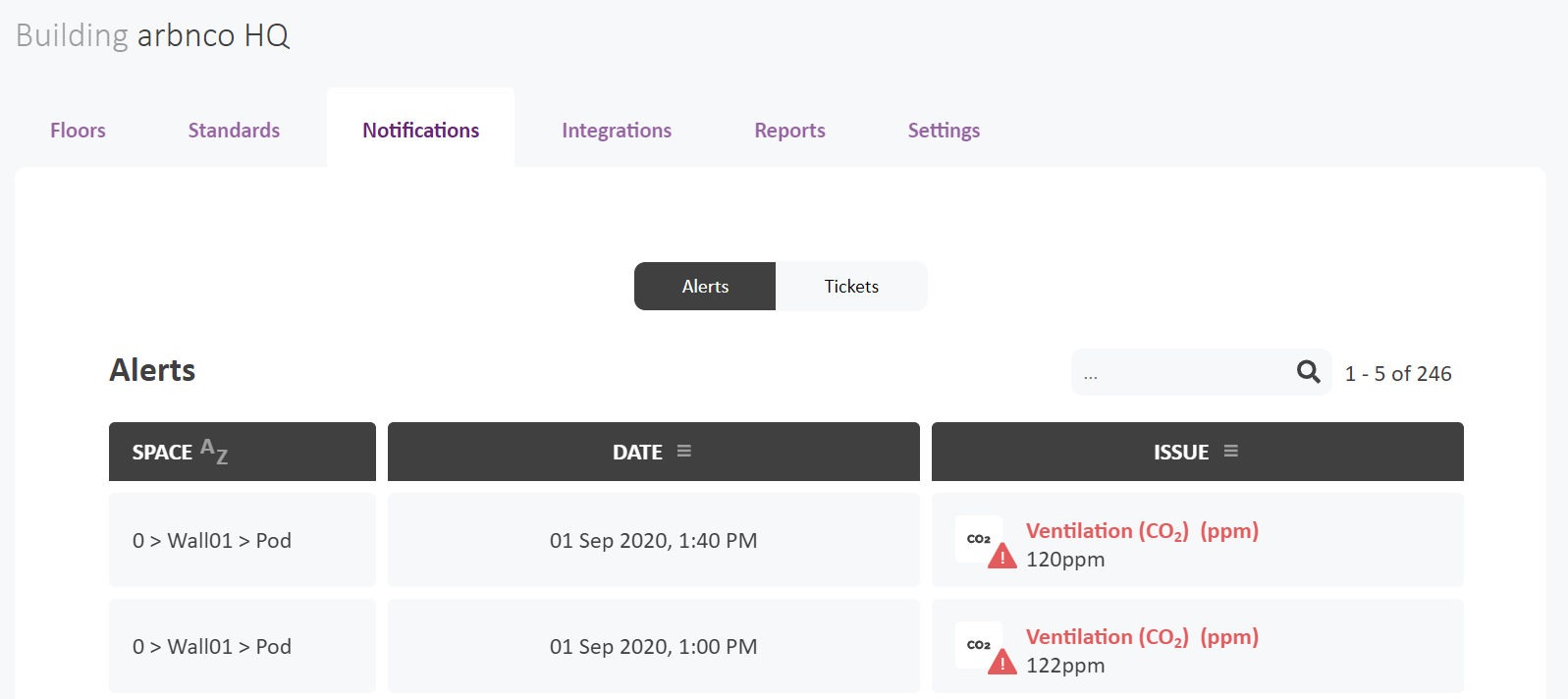 Be alerted when values cross thresholds. Set the sensitivity of the alerts to be notified more or less often.
Even we don't like having to look at a graph every day to guess what's going on. Keeping tabs on one or several buildings at once is challenging, so we have created the  ability to set alert thresholds for each parameters. This gives you the peace of mind that when conditions exceed thresholds set by you, you will be alerted, even when you're not accessing the platform routinely.
Integrations and certifications
Connect your building in arbn well to a project registered with Arc (LEED™ v4.1) or RESET™ (Commercial Interiors, Core and Shell). Integrations allow you to push both measured data and surveys from the arbn well platform. Arc Re-entry integration coming in September 2020, and Well™ integration in early 2021.
Using arbn well lets you focus on improving your building instead of wrangling with data. This lets you get certified quicker and more efficiently. You can also connect your project to multiple platforms at once, such as Arc or RESET Cloud.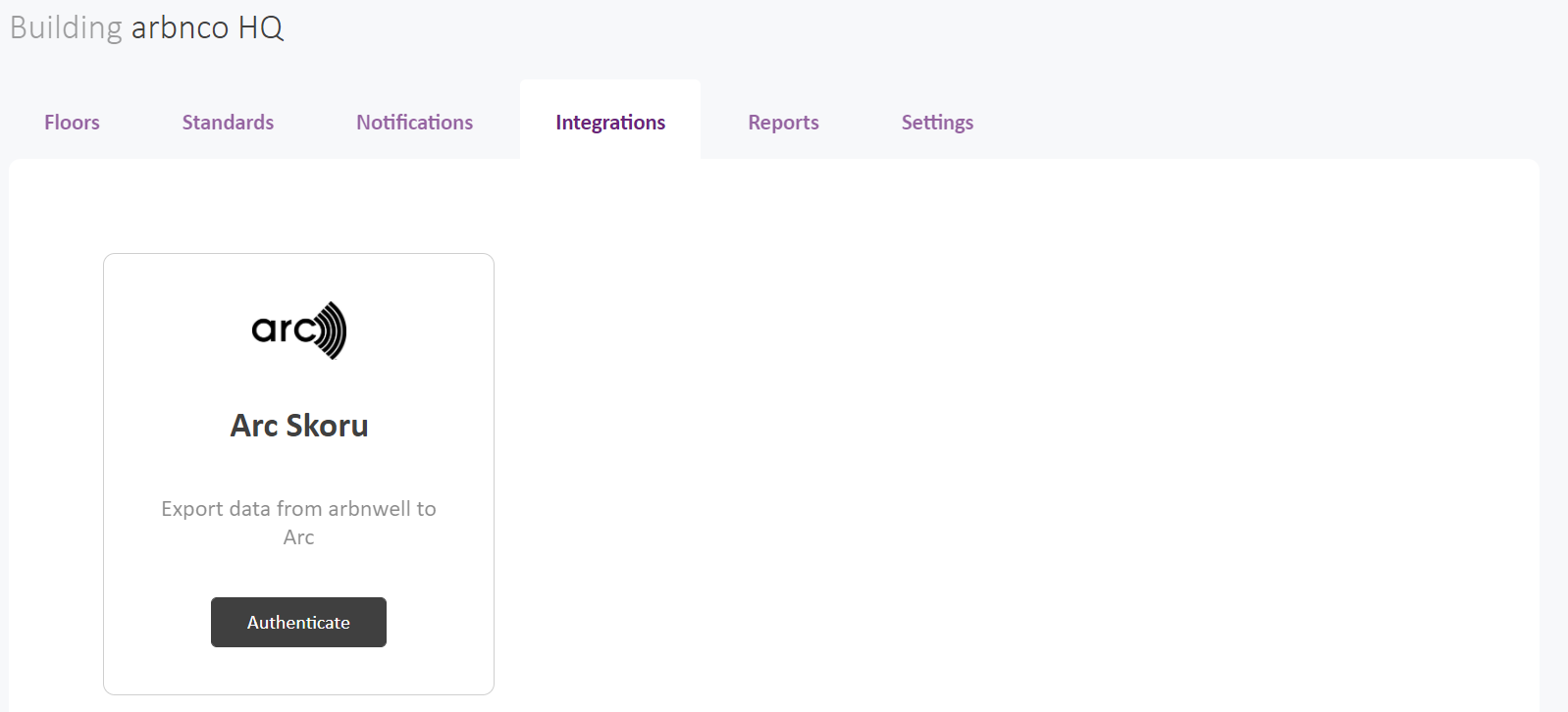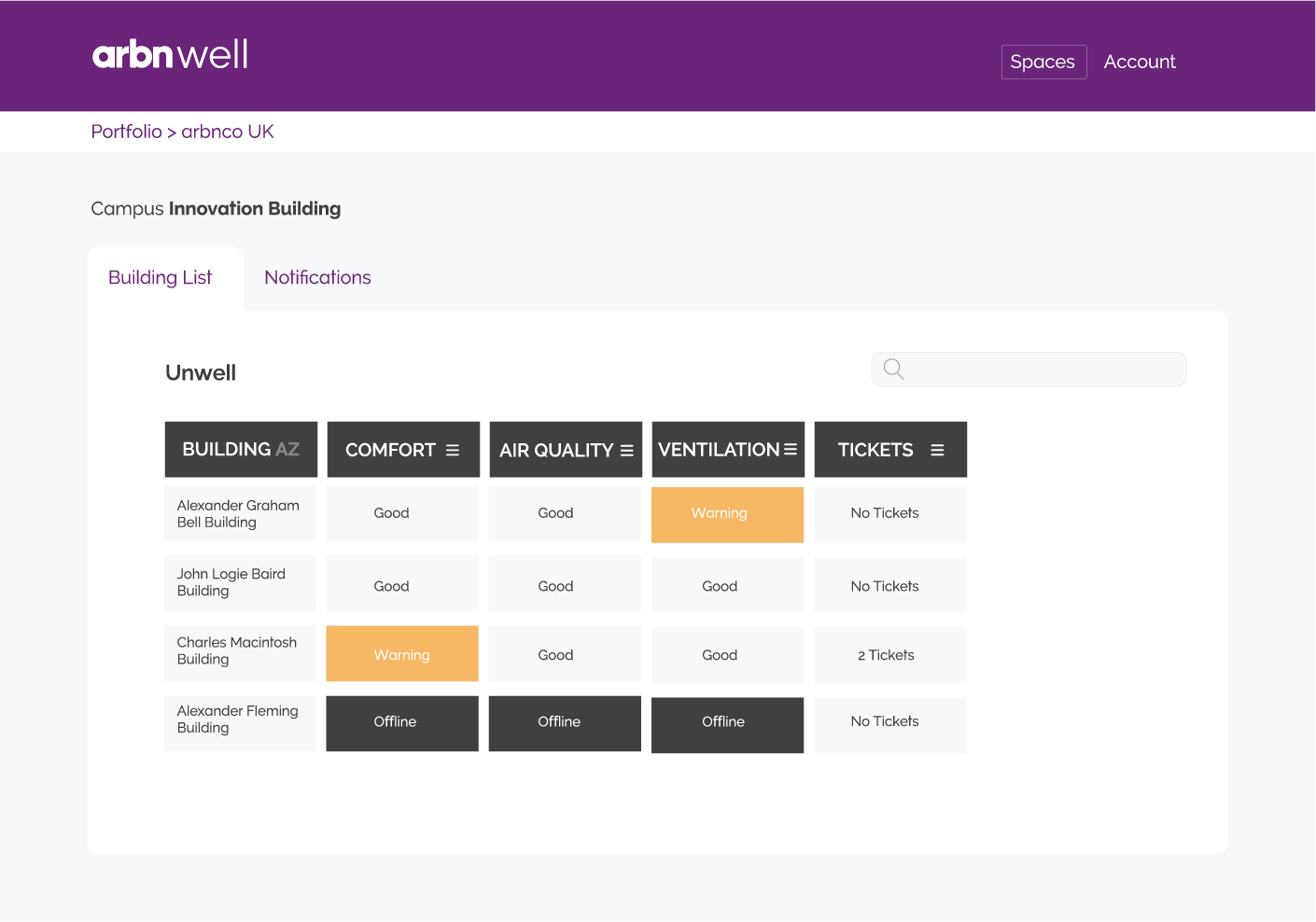 Simplified colour scheme to draw your attention to what needs attention. Also, purple.
Cleaning and Cloud-calibration
Watch arbnco's proprietary algorithms clean and calibrate raw data. Outlier detection, drift compensation, miscalibration adjustment, and more coming soon!
Have the platform alert you if devices go offline. (September 2020)
Create new projects and self-upload the details of your devices. (October 2020)
Go claim or create your account here. If you are a manager for a building, make sure to use the same email you gave to arbnco at the time of purchase.
There is no step 2. Go claim your account on the new platform and start using it!